James Cruickshank

President & Founder of Legacy Property Management LLC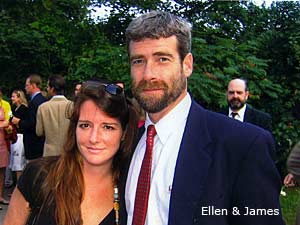 James Cruickshank started Legacy Property Management, LLC. in 2004 as a consultant and researcher charged with the task of managing a 1,200 acre estate in the Catskill Region of New York. The project aimed at maintaining the estate in perpetuity in an environmentally conscientious and renewable fashion.
Cruickshank worked with the owner to protect the family interest and sharpen the focus of the project to ensure long term sustainable property management. Cruickshank engaged appropriate state, local and non-profit agencies and developed a plan for all phases of forestry work, including timber cruise, inventory, silviculture, timber harvest, road improvements, erosion control, cartographic products and reports depicting the same. The results of this planning led to a sustainable and environmentally responsible model that satisfied the owner's long term goals for the property while benefiting the local land conservation effort and economy in perpetuity. The project pulled together a coalition of entities, working together for the first time to achieve an unprecedented coordination of state, local and non-profit agencies, benefiting the owner and the New York State Department of Environmental Protection conservation easement and fee acquisition process.
Today, Legacy Property Management provides the same thorough, thoughtful, and comprehensive services for estate management and prides itself on providing a unique approach to natural resource and real estate management.
Cruickshank's experience prior to the founding of Legacy Property Management includes twenty years of work in the forestry, forest products, environmental and construction fields on a national and international basis. After graduating from Colorado State University in 1988 with a BS in Natural Resource Management, Cruickshank worked for over fifteen years as a forester primarily on the West Coast of the United States. His experience includes work in Alaska where he was involved in all phases of operating, maintaining and marketing of products to the operation of heavy equipment at a sawmill, as well as vast experience in Oregon, Washington and other states as a forestry consultant and timber cruiser.
Cruickshank worked from 1989 to 1994 as a consultant forester with Atterbury Consultants Inc, in Oregon. Atterbury provided leading edge forestry products and services on a national and international scale. Cruickshank worked to design and improve various forestry software packages and products on an application level. Cruickshank also traveled to give forestry software and methodology seminars to private, corporate and public entities. Through Cruickshank's "same day cruise" initiative, Atterbury was the first company in the North West United States to be able to sample and generate reports on timber stands directly from the field. This was achieved by utilizing portable computer equipment and data collectors on site to generate a variety of client specific reports and maps, eliminating post processing lag time. In addition, Cruickshank provided services in all phases of forestry for public, private and corporate entities throughout North America. These projects involved timber sampling and appraisal, building updatable inventories, image interpretation and the generation of cartographic products. Inventories and appraisals were often on a large scale involving stratification of cover, volume estimation, and GIS tabular and spatial representation of multi-million acre holdings.
Cruickshank left Atterbury in 1994 to join the Avison Lumber Company where he was charged with improving timber acquisition accuracy and return by introducing new sampling methodologies and design. Avison manufactured commodity and specialty products for sale nationally and internationally. The accuracy of Cruickshank's timber sampling methodologies gave Avison a competitive advantage and the introduction of his improved procurement techniques increased sales profits dramatically. At Avison, Cruickshank introduced the use of Global Positioning System technology to generate more accurate timber sale maps and acreage calculations. In an effort to secure long term private timber sources for Avison, Cruickshank utilized GIS capabilities to overlay recent forest cover imagery on top of Oregon Department of State Forestry maps. Cruickshank also assisted the Global Forest Management Group as an Avison representative and represented Avison for public communication and arbitration concerning timber sale compliance and policy. At Avison, Cruickshank also honed his cruising and grade sawing capabilities witnessing the cutting of thousands of board feet of wood for high end specialty products, on a 110" diameter capacity band saw.
After returning to the East Coast in 1999, Cruickshank founded Big Indian Wood Products Company in an effort to revitalize the economy and provide jobs to the central Catskill Mountains region of New York. Cruickshank worked with a local business entrepreneur and sawmill owner to produce baseball bat billets for sale to Bat Manufacturers. Cruickshank was involved vertically and horizontally in all phases of the business from procurement of logs to marketing of the final product. During this time, Cruickshank prescribed various silviculture strategies to the region fostering improved wildlife habitat and the growth rate of the residual stand. In addition, Cruickshank was involved in inventory design and timber appraisal projects in the area.
In 2001, Cruickshank partnered with Rollins Associates in Millbrook, NY to learn the finer points of finish carpentry and relocate closer to New York City. This relationship grew and Cruickshank assumed General Contractor and crew management responsibilities for the company. Working with Rollins Associates, Cruickshank was responsible for extensive restoration work in 200 plus year old buildings where he used traditional methods and materials to repair interior and exterior building components. Cruickshank worked with high end custom details and moldings in a variety of applications.
Cruickshank's experience also includes work with the United States Forest Service as a forest technician and fire fighter in Wyoming. In this capacity, he applied density management and over story removal silviculture prescriptions to stands, fought forest fires as a timber faller ahead of the hand line and worked closely with the Bureau of Indian Affairs, the Bureau of Land Management and state and local fire agencies.
Prior to attending Colorado State University, Cruickshank attended Paul Smith's College in New York State. Field courses included mapping, dendrology, wild life biology, botany, forestry equipment, mechanized and horse logging. Cruickshank participated as a member of the Paul Smith's Varsity Ski Team NCAA Division 1.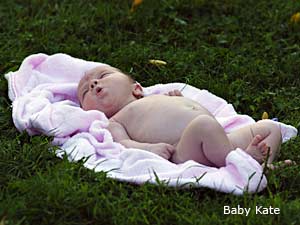 Cruickshank grew up on the East Coast of the United States and spent most of his summers on a family property in the Catskill Mountains of New York State. Here he learned to perform all the necessary functions of maintaining property and equipment at an early age. During this period Cruickshank cemented his passion for the outdoors and the need for conservation.
Cruickshank has owned and improved properties on the west and east coast of the USA. Cruickshank is married with one child and owns land in Pawling, New York.